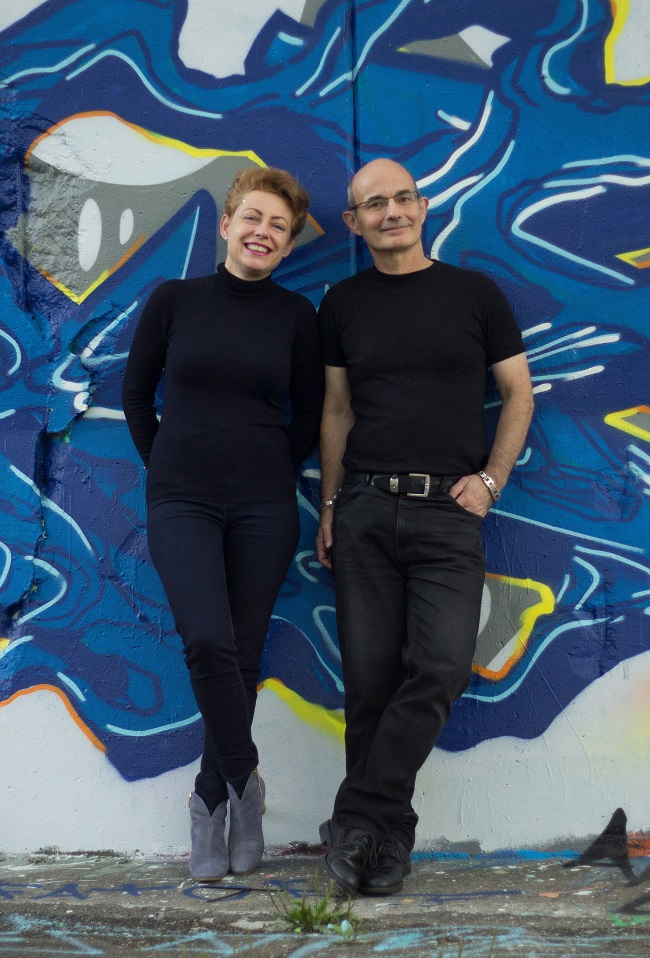 Inspired by Pop Art, Urban Art, Sports and Nature, both Dutch artists work together on one canvas or object, in search for new frontiers and developing their own language.
Jim van Overbeek studied Art & Design in Amsterdam. In 1990, he met well-known Japanese artist Hajime Kato who lived and worked in Paris and who encouraged him to experiment with materials and styles. Soon Jim's work was shown at exhibitions and sold to collectors and companies worldwide Jim started to work with his wife Angel, who studied gold- and silversmithing.Together they worked on art projects, such as the creations of murals.
Nature is at the centre of Angels work. She creates energetic, organic backgrounds in several layers. They are combined with Jim's transparent images in bold lines. The artists mainly work in acrylic with gold, silver and bronze paint on canvas, wood and objects. This collaboration means a neverending source of inspiration and result in iconic originals with eye-catchers such as recognizable elements and archetypes all commanding immediate attention.